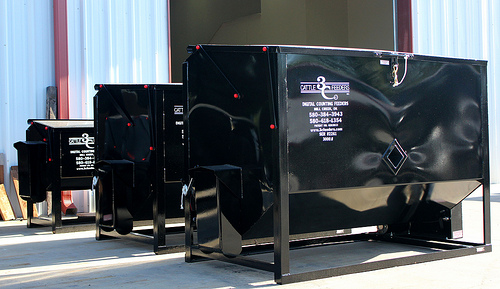 3C Cattle Company has been in the cattle business for more than 40 years and has tried virtually every feeding method. Through trial & error 3C Cattle Feeders developed and manufacturers a feeder that is efficient, effective and economical.
OUR CLIENTS
ARE SAYING...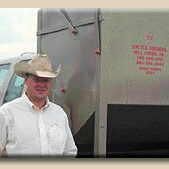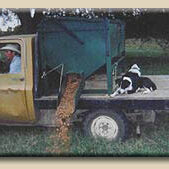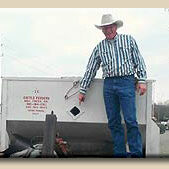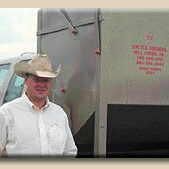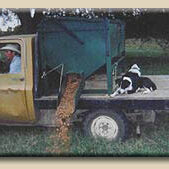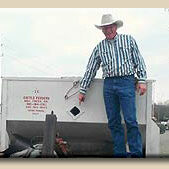 D& H Cattle Company, Ardmore, Oklahoma has used 3C Manufacturing Cube and Creep Feeders for over 20 years.  We currently have 4 Cube Feeders and 10 Creep Feeders in use in our ranching operations. There are a couple of the feeders that have been consistently in use for 20 years.  3C Feeders are the most durable and reliable cattle feeders on the market. The 3C Feeder equipment is easy and efficient to use - saving us both time and money.
Dillon Page, D&H Cattle Company
As a part time rancher with a full time business - I purchased a 3C Cube Feeder a couple of years ago, primarily to help save feeding time.  It has proved to be a very effective tool that has cut my feeding time nearly in half.  Also there are the convenience factors - out of inclement weather and safer than manually delivering feed to hungry cattle.
Larry Sloan, Sloan Cattle Company
We have worn out every cake feeder on the market for the last 25 years. 3C Feeders are by far the best in construction and accuracy. As long as we can get them, we'll use nothing else.
Bob Jones, Reeds Cattle Co.

Creep feeders are easy to set up and easy to fill. A 4,000lb capacity and sliding lid make filling from an overhead bin a breeze.
All 3C Creep Feeders have a 2-ton capacity. One man can fill it and one man can set it up. Each 3C Creep Feeder has easy fold-up gates that lock in position, a removable tongue, and a sliding lid.
talk to us, we don't bite
let us know how we can help you and your cattle feeder needs